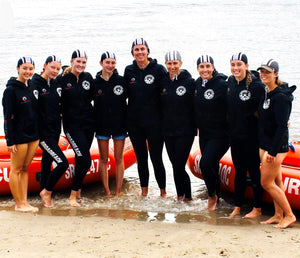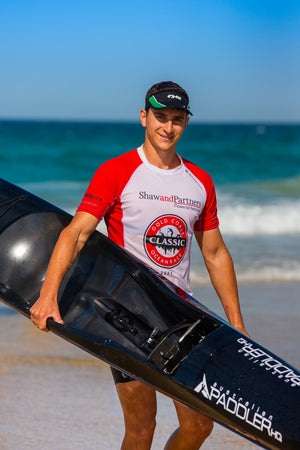 Bring your brand to life with Sharkskin custom designed team & corporate wear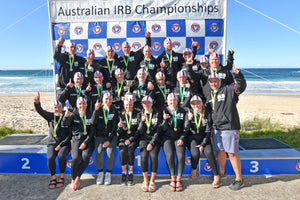 Sharkskin Team & Corporate Wear
SHARKSKIN CUSTOM TEAMWEAR
The Sharkskin™ brand (originally 'Adventure Extreme') was founded over 30 years ago in Australia by the owners of Neptune-Sports. The range started with a core selection of dive specific products and rapidly expanded into all water sports categories with the help of a passionate and dedicated team of administrators and designers and an amazing collection of global ambassadors.
With a focus on quality and embracing the very latest fabric technologies and design ideas available, the makers of Sharkskin™ are committed to providing customers with a technically superior range designed to become an indispensable part of any enjoyable active water sports experience or activity.
Now you can outfit your TEAM in Sharkskin - the best watersports apparel and accessory range available! Stay warm, look good, feel good and perform at your best in Sharkskin TEAMWEAR proudly made in Newcastle, Australia.
Request Your Free Quote For Your Team And Corporate Wear Design Today
• All Team & Corporate Wear Quotes are free for our custom clothing just contact our sales team.• Simply fill out and send the form below and one of the CUSTOM sales team will be in touch to discuss your options.• Production lead times - 6 weeks from the date of order placement plus delivery.
Minimum Team & Corporate order requirement apply
Minimum Order Quantity (MOQ) is twenty five (25) garments* per order
Artwork must be supplied in Ai or EPS format
Free logo application for orders of 25 units or more.
CUSTOMISE YOUR COLOURWAY
Custom colourways enable you to completely customise your garment to create a truly bespoke garment for your club or team. We can make just about any colour combination from the available fabric colour options in Chillproof, Rapid Dry or neoprene ranges.
Condition of order for custom colourway include:
Free logo application
Minimum Order Quantity (MOQ) is One Hundred (100) garments of the same style per order per colourway
Orders must be in Quantity of ten (10) per size
Choose any colour combinations we have available from the current ranges
Stitching will be matched to the dominant colourway that best suits garment
Artwork must be supplied in Ai or EPS format
JUST SOME OF THE SATISFIED SHARKSKIN TEAMWEAR CUSTOMERS.
Aus Crocs
IRF World Rafting Championship 2022
Volivoli Beach Resort
Volivoli Beach Resort Staff In Fiji With Sharkskin Rapid Dry Crew Shirts
Broadbeach Life Saving Club
Sharkskin Chillproof Jackets keeping the team warm during before and after training
DIVE CENTRE MANLY
Sharkskin Rapid Dry Crew Shirts Keep You Looking Smart In And Out Of The Water
Sharkskin Rapid Dry short sleeve tops
NEW ZEALAND MENS RAFTING TEAM
NZ SUP Nationals 2018
Sharkskin Rapid Dry custom design sleeveless vests
NZ SUP Nationals 2017
Sharkskin Rapid Dry custom design sleeveless vests
City Surf 2016/17 Series
Sharkskin Rapid Dry custom design sleeveless vests
NZ SUP Nationals 2016
Sharkskin Rapid Dry shortsleeve tops
The Ultimate Waterman 2016
Sharkskin - Rapid Dry shortsleeve tops / AS Colour T shirts – short and longsleeve / Chillproof Hooded Jackets /
performance caps and Chillproof beanies / 40L roll-top duffel bags
The Ultimate Waterman 2017
Sharkskin - Rapid Dry shortsleeve tops / AS Colour T shirts – shortsleeve / Chillproof Hooded Jackets / trucker caps
and Chillproof beanies
City Surf 2018/19 Series
Sharkskin Rapid Dry shortsleeve tops